stopgel,
things are getting hot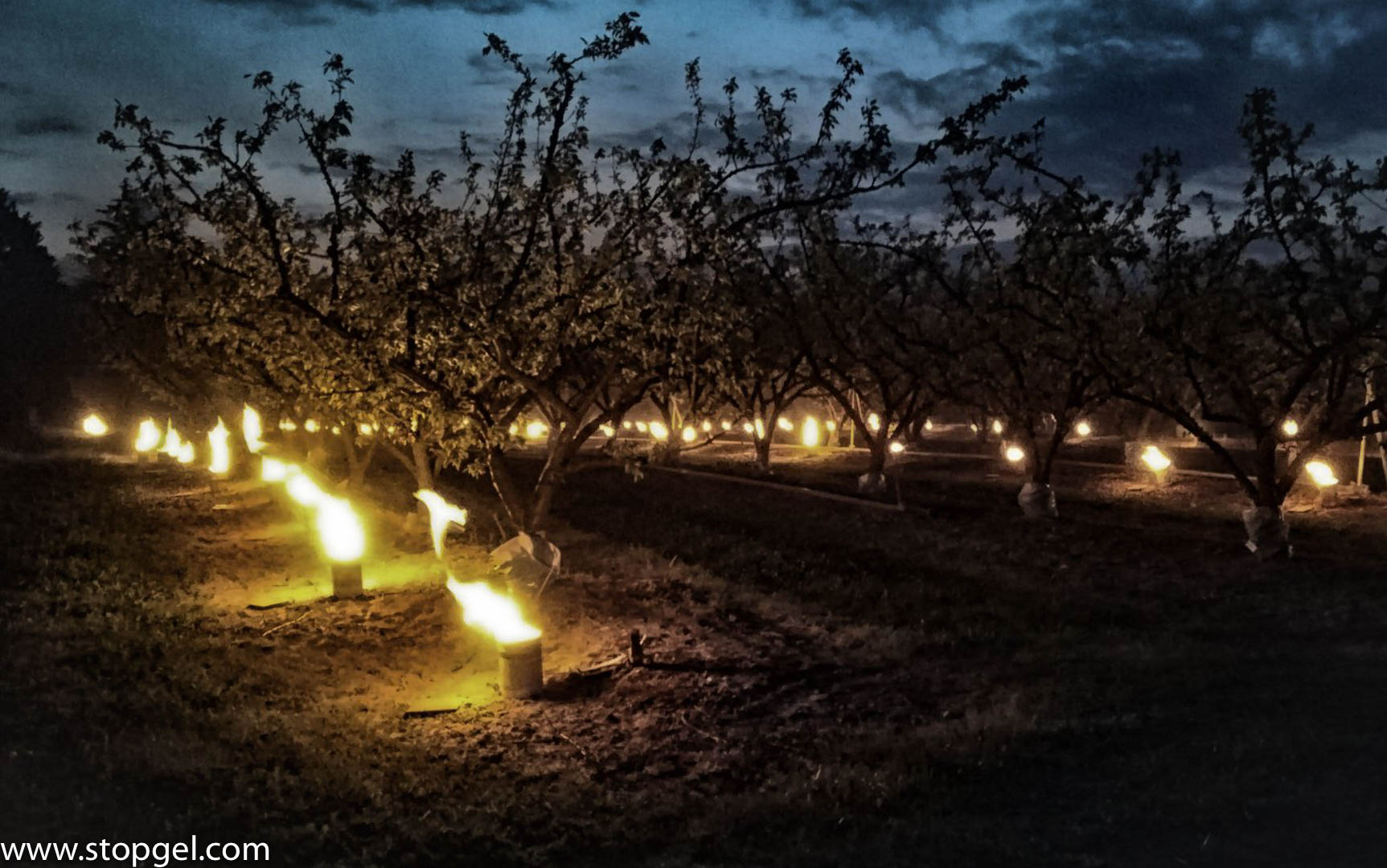 PRINCIPLE OF FROST PROTECTION BY HEATING WITH ANTIFROST CANDLES
STOPGEL, the leader in frost protection for 25 years. In partnership with CTIFL (French Technical Institute for Fruit and Vegetables), we have investigated the principle of frost protection by heating.
According to the studies carried out, in theory you need to produce close to 12,500,000 KJ per hour per hectare to address the heat loss during an episode of spring frost.
In practice, with the STOPGEL GREEN candle, which generates more than 25,000 KJ per hour, this means that you would need between 200 and 500 candles according to the frost intensity.
Sources:
Spring frost, Protection of orchards, CTIFL, 1998
Spring frost in orchards, Gard Chamber of Agriculture
COMPOSITION OF STOPGEL GREEN CANDLES
STOPGEL GREEN anti-frost candles are of 100% natural origin.
The wax that we use to create STOPGEL GREEN candles is STEARIN.
With STOPGEL GREEN, we can therefore help you protect your crops in a more environmentally friendly way using anti-frost candles that emit very little smoke.
STOPGEL GREEN also offers a more measured approach to frost protection.
Using a raw material which is unique to our products, STOPGEL GREEN candles perform better as they have a significantly higher calorific value per hour than the "Other" candles on the market, thereby reducing the actual number of candles needed per plot of land.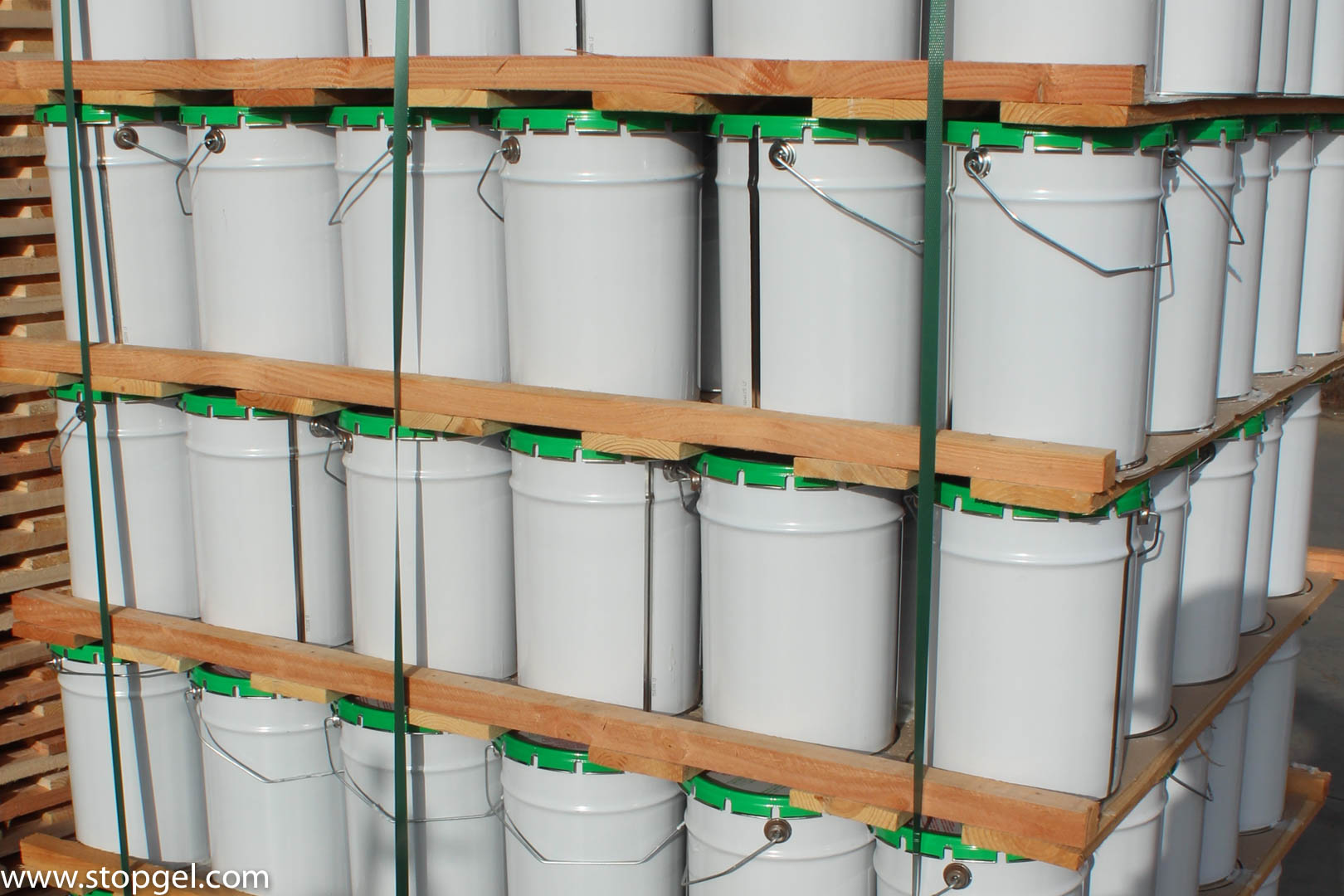 a superior calorific power
STOPGEL GREEN produces on average up to 50% more calorific power than what petroleum/paraffin candles do.
That's why when using 2 STOPGEL GREEN anti-frost candles, you would need 3 petroleum/paraffin candles to reach the same calorific power.
How? STOPGEL uses a unique biofuel with a calorific power close to 40000 KJ/KG. While this could be less than what candles made from petroleum/paraffin can advertise, what really matters for the protection of your crops is how this calorific power is used.
The heating power of STOPGEL GREEN per hour of usage goes beyond any other candles.
COMPARISON OF THE CALORIFIC VALUE OF ANTIFROST CANDLES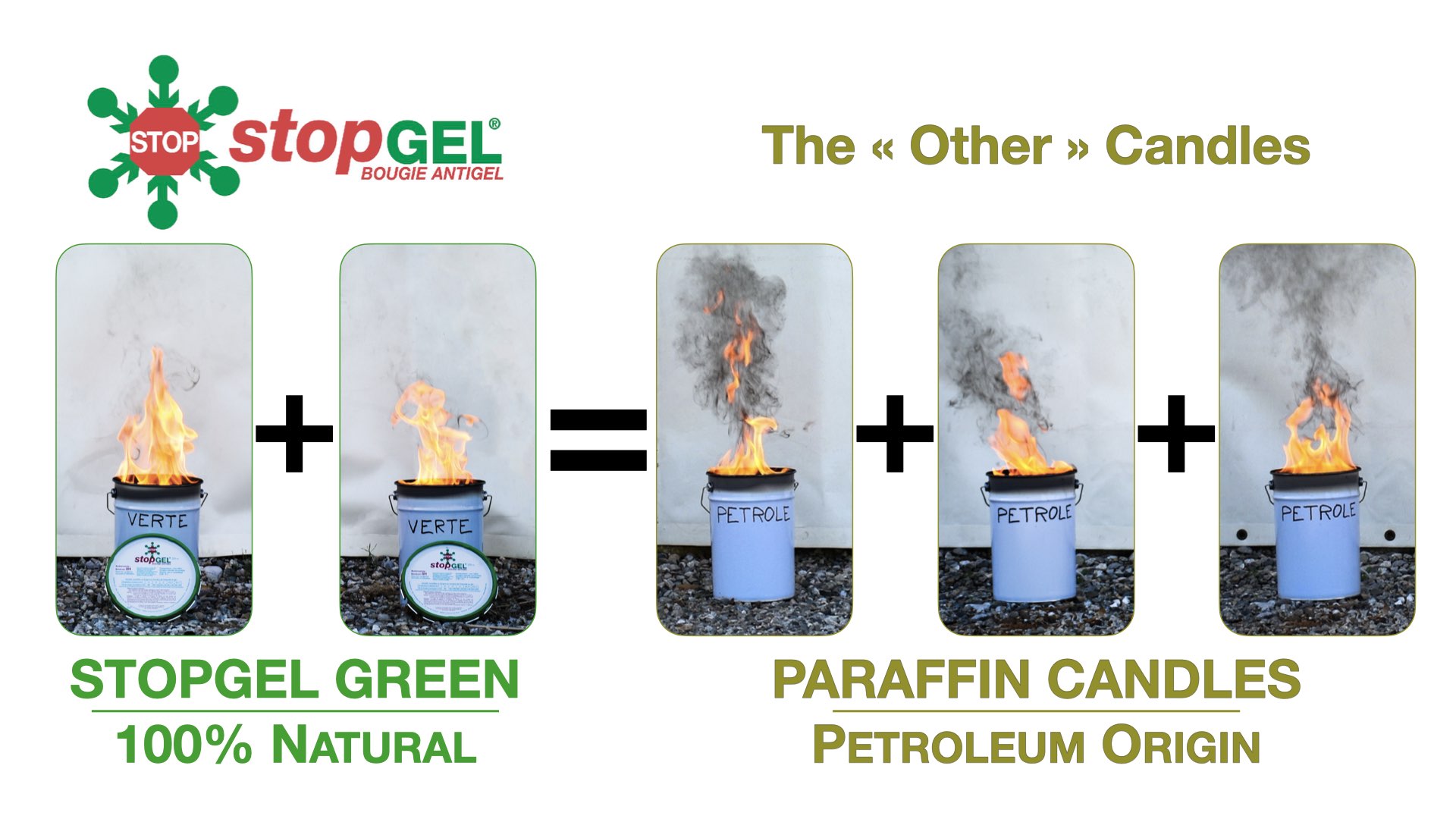 COLORIFIC POWER GENERATED PER HOUR
THE HIGHER NUMBERS = THE MORE EFFECTIVE CANDLE
STOPGEL GREEN PRODUCES ABOUT 10000 KJ PER HOUR MORE THAN ANY OTHER CANDLES
NUMBER OF CANDLES TO PROCTEC THE PLOT THE SAME WAY
THE LOWER NUMBERS = THE MORE EFFECTIVE THE CANDLE
thanks to its higher efficiency, with STOPGEL, you need less candles per hectare to heat at the same level.
IGNITION OF STOPGEL GREEN CANDLES
Igniting STOPGEL GREEN candles
with Flamgel (portable gas lighter)
Approximately 5 to 7 seconds per candle
Igniting STOPGEL GREEN candles
with a Blowtorch
Approximately 10 to 12 seconds per candle
Igniting STOPGEL GREEN candles
with a Jerrycan
Quickest method